History of Tanah Lot Temple
Bali is known as an island with thousands of temples with magnificent architecture, amazing locations and rich historical value. One of the most beautiful temples located on the beach is called Tanah Lot Temple and is known as the 'floating temple' because it looks like it is floating at high tide.
Tanah Lot consists of two words in Balinese which means land in the ocean. It is located in Beraban village, Tabanan Regency, about 20 kilometers northwest of Denpasar or about 20 minutes' drive from Canggu. The temple is located on a large offshore rock that was formed naturally over many years by ocean waves.
This temple is claimed to be part of Dang Hyang Nirartha's 16th century journey to Bali. When he walked along the south coast, he found a beautiful small rock island so he finally rested and meditated there. From the results of his meditation, he received instructions to build a place of worship for the god Baruna or the god of the sea at that place. The discourse on building a holy place received a positive response from the residents there but not from the village leaders. At that time, the Beraban village leader thought that religion was not needed, so he intended to expel Dang Hyang Nirartha.
Feeling threatened, he using his supernatural powers, moved the place where he meditated slightly to the middle of the sea and changed his shawl into a sea snake which was said to protect the holy place. Seeing the miracle performed by Dang Hyang Nirartha, the village leader was amazed and welcomed him happily.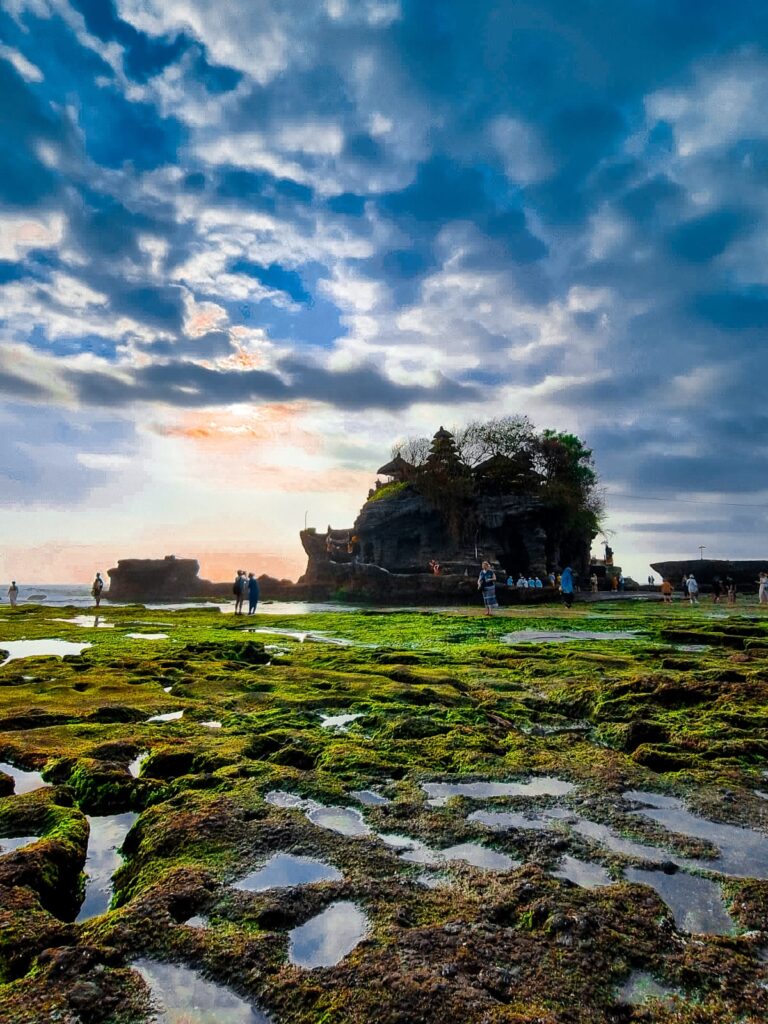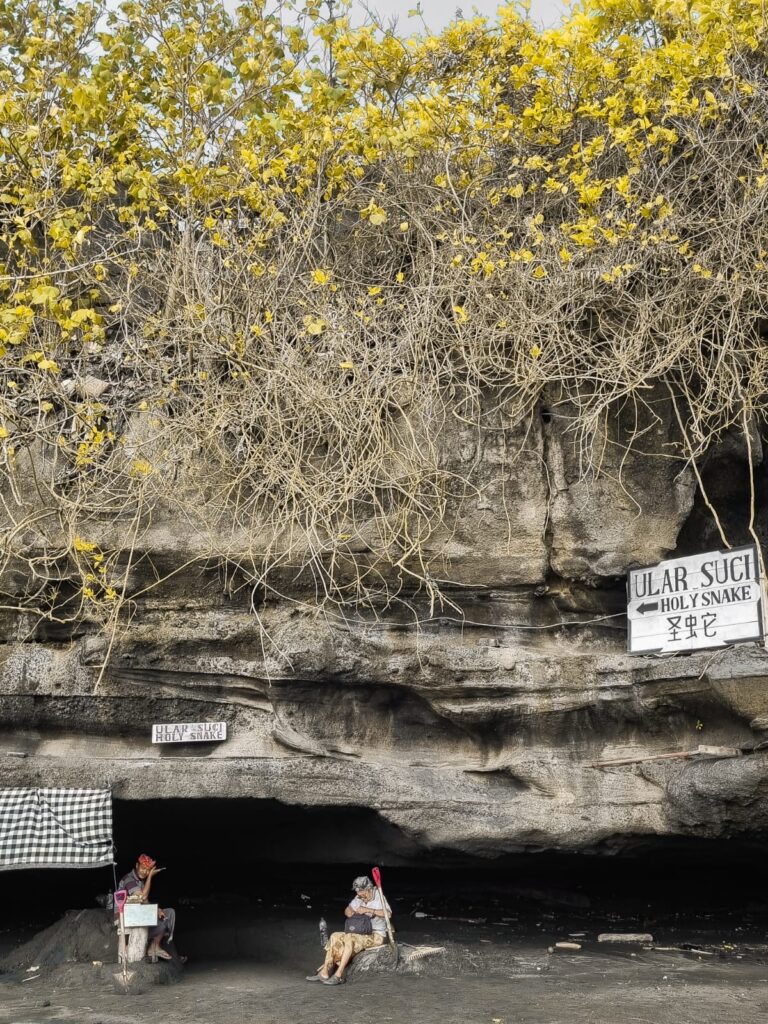 Sea snake that treated as holy snake, visitors can see it attend by the priest or local people.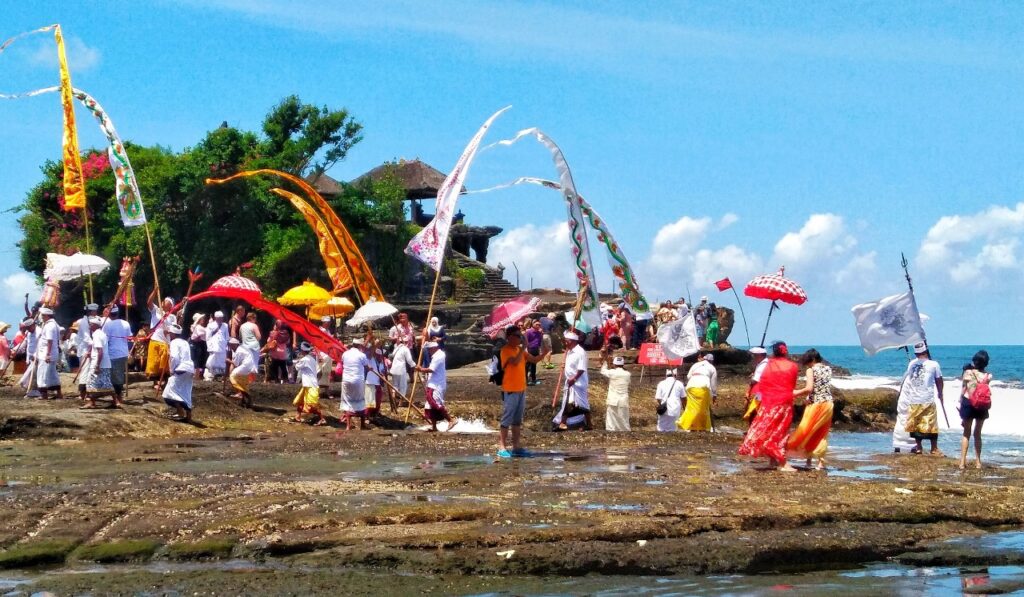 The magnificent ceremony and sunset view at Tanah Lot Temple.
Spring water located in the cave under the temple. Visitor can do some blessings led by local priest. Check your guide here   Contact